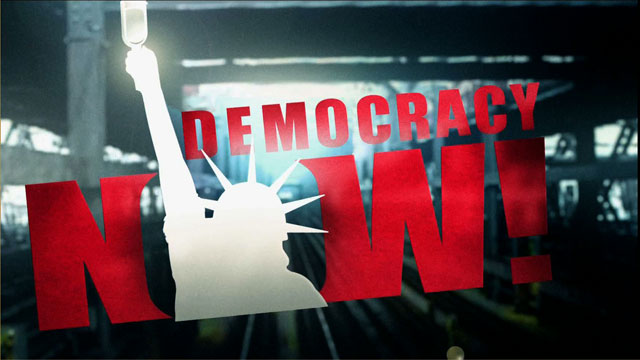 Media Options
As movie studios expand their operations in the LA area to include on-site entertainment such as restaurants and studio tours, they are increasingly bypassing unionized labor and hiring workers at below living wages by using contractual loopholes. Despite the fact that unions in the movie business have traditionally been strong, many recently-hired workers are struggling to make ends meet.
Yesterday, the LA City Council unanimously voted to revise the Living Wage Ordinance, a move that could benefit many workers in Los Angeles. This ordinance came about one year ago after intense lobbying by a large coalition of activists, known as the Living Wage Coalition.
Guest:
Madeleine Janice Aparicio, Executive Director of the LA Alliance for a New Economy. Her group has worked with the Living Wage Coalition on getting the LA City Council to approve a living wage ordinance — the LA City Council yesterday unanimously revised the Living Wage Ordinance to benefit twice as many people as the original ordinance.
The group is part of the Coalition for Accountability on Universal Studios Extension — which is challenging Universal Studios plan to extend their operations and hire 8,000 new workers with a condition that it hire local workers at living wages.
---