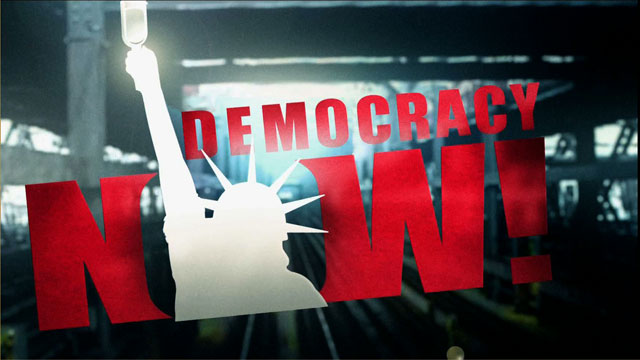 Media Options
Britain's House of Lords has ruled that former Chilean dictator Augusto Pinochet is not protected by diplomatic immunity, and can be held in custody while Britain considers an extradition request from Spain. If British Home Secretary Jack Straw approves the request — by a December 2 deadline — the former Chilean dictator faces a long battle through the British courts against extradition, and could ultimately be sent to Spain to face charges of genocide and other crimes against humanity.
Guests:
Carlos Salinas, legislative officer, Amnesty International USA.
Carlos Moreno, human rights attorney who filed a petition with the office of U.S. Attorney General Janet Reno requesting the extradition of Pinochet to the United States.
Victor Toro, former leader of the Movimiento de Izquierda Revolucionario (Revolutionary Movement of the Left) in Chile and former political prisoner who was held in detention and tortured after the 1973 coup that put Pinochet in power.
Ernesto Castillo, former trade unionist and political prisoner in Chile who was tortured and held in two different torture camps, and was eventually exiled in the United States.
Joan Jara, wife of Victor Jara, the Chilean protest singer who was executed in Chile's National Stadium on September 16, 1973, a few days after the violent coup that brought Pinochet to power.
---