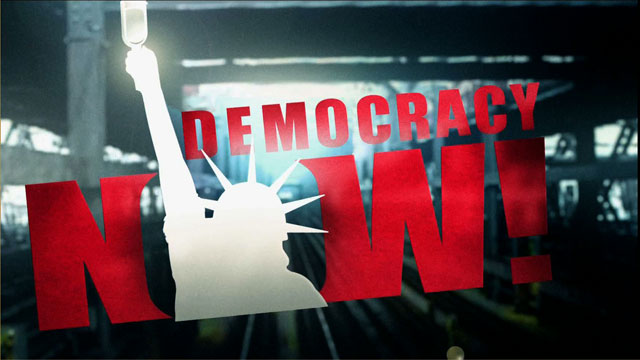 Media Options
One week ago, the Pennsylvania Supreme Court denied an appeal by death row prisoner Mumia Abu-Jamal for a new trial. This weekend in Philadelphia, people from around the U.S. will demonstrate against what they call ongoing police murder, frame-ups and terror. Activists plan to shut down Philadelphia's City Hall and conduct an African Peoples Tribunal to try police officers and other officials. Among the speakers at the event will be family members of people killed by police or other government officials.
Guest:
Barbara Vance, aunt of Kenneth Griffin, who was killed last year by Pennsylvania State parole officers.
Sobukwe Bambaata, Editor of Burning Spear, the official newspaper of the Africa People's Socialist Party.
Related links and contact information:
Call African People's Tribunal: 215-724-3535.
Rallys for Mumia Abu-Jamal. Call for information: 212-330-8029 or 215-476-8812.
Police-Barrio Relations Project–Review our calendar page
Call Will Gonzalez: 215-223-1900.
---