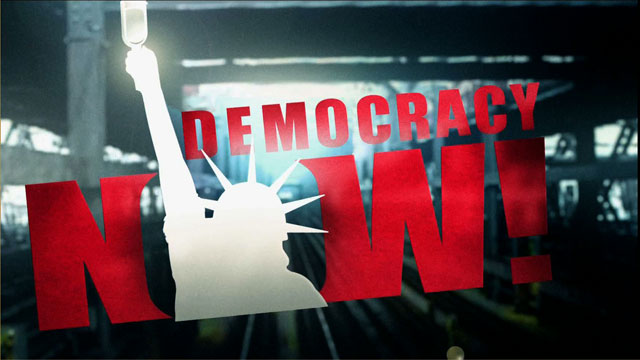 Media Options
This week, the Cuban government ordered Fr. Patrick Sullivan —-the only American Catholic priest in Cuba -— to leave his parish in Santa Clara. The government says he is welcome to stay in the country until his visa expires next February, but Sullivan says he'll leave as soon as he gets permission from the government.
Sullivan says his forced departure is politically motivated. He says the government is irked at his distribution of the UN Declaration on Human Rights at church, his support for known dissidents and his contacts with members of the foreign media. The Cuban government, however, says the decision came from the Church hierarchy.
Guest:
Steve Fainaru, a reporter for the Boston Globe. He broke the story of a group of Cuban dissidents who were imprisoned for staging a hunger strike in Santa Clara, Cuba before the Pope's visit in January.
Jeremy Scahill, Democracy Now! Associate Producer and writer for The Catholic Worker, who met with Fr. Sullivan at his parish in Santa Clara during the Pope's visit in a meeting some say contributed to Sullivan's departure.
---