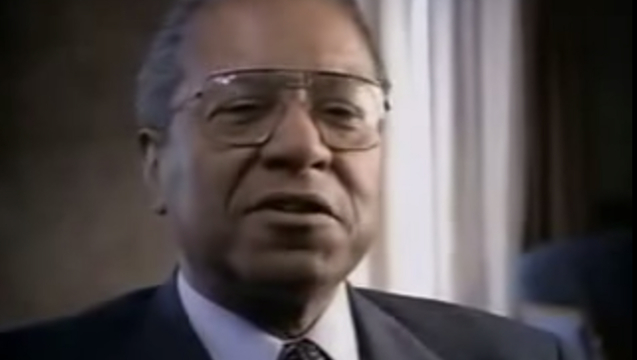 This is viewer supported news. Please do your part today.
Donate
---
Guests
Wilfred Little
the eldest brother of Malcolm X. He died yesterday in Detroit.
---
Wilfred Little died in Detroit on Tuesday. To those who did not know Wilfred Little, he will be remembered primarily as the eldest brother of slain black leader Malcolm X. However, those who knew him well, or even by casual acquaintance, will remember him as an extraordinary figure in his own right — an inspirational teacher, and dedicated community activist in Detroit for nearly five decades. He died yesterday on his brother's birthday. Last May 19, he came to Pacifica station WBAI and spoke with producer Bernard White.
---