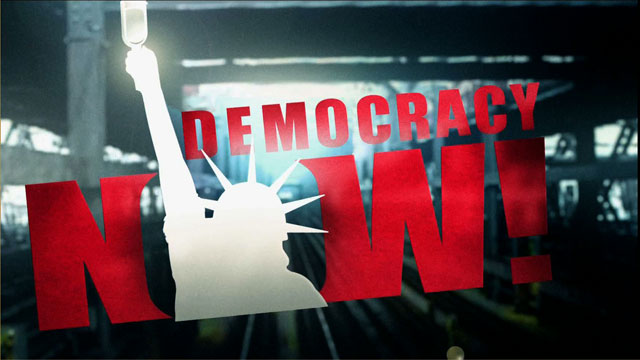 Media Options
As dozens of heads of state and representatives of more than 100 nations have converged on the United Nations for the UN special session on drugs, there has been a far less publicized conference taking place simultaneously— an alternative conference on the so-called war on drugs. This conference has brought together coca growers from Central and South America, scholars and researchers from Latin American universities, as well as representatives from more than 100 non-governmental organizations. Participants in this conference have blasted the Washington-led war on drugs as an all out military war against indigenous populations and others throughout Central and Latin America that does not solve the global problem of drugs.
Guests:
Colleta Youngers, a Senior Associate at the Washington Office on Latin America (WOLA).
Martin Jelsma, the project coordinator at the TransNational Institute in the Netherlands.
Theo Roncker, coordinator of ACCION ANDINA, a network of organizations working on drug policy issues in the Andes. It is based in Bolivia.
---