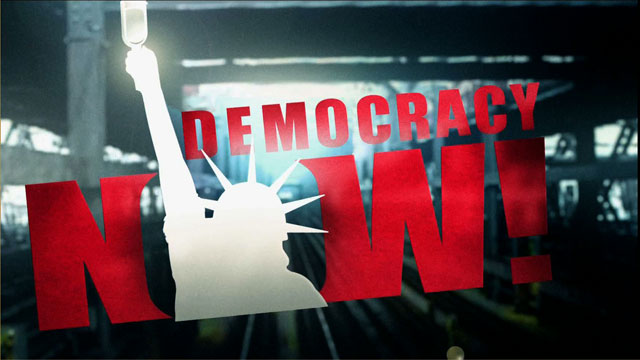 Media Options
With elections taking place in almost 10 states, today will be one of the busiest primary days of the year. In a test of the strength of religious conservatives, governor Fob James Jr. of Alabama will battle serious opposition in the Republican primary. In Iowa, both parties are choosing nominees for the open governor's seat, a post that will be significant in the year 2,000 given Iowa's pivotal role in the presidential primary season. Voters also go to the polls in Mississippi, Montana, New Jersey, New Mexico, and South Dakota.
But perhaps the most high-priced, high-stakes primary is the California governor's race. In the Democratic race, the top three candidates will spend nearly 100-million dollars in the primary alone in one of the most expensive media blitzes in election history. In fact, this race sets the all-time record for a non-presidential race.
The front-runner, Lieutenant Governor Grey Davis, has a reputation for courting Hollywood donors, crashing other politician's events to find contributors, and for blending fundraising with his "official duties". Davis is also the son of a Time Inc. executive. The Davis campaign has spent roughly 9-million dollars —- and that's the lowest amount spent by any of the front— runners.
The wealthiest of the three is multi-millionaire Alfred Checchi. The former co-chair of Northwest Airlines, he alone has pumped roughly 40 million dollars into his own campaign. That is more than any other non-presidential candidate has ever spent on a primary and general election combined.
The third candidate in the Democratic race, Representative Jane Harmon, is nicknamed "B-1 Jane" and is well known in general for her advocacy for weapons manufacturers. Her campaign has reportedly spent nearly 20-million dollars.
Guests:
Steve Scott, is the political editor of The California Journal, an independent monthly journal covering politics and government in California
Alejandro Balotta, is the state editor of the Los Angeles Spanish- language daily La Opinion.
Andy Igrejas, is the legislative director of the California Public Interest Research Group, or CALPIRG.
Related Links:
---