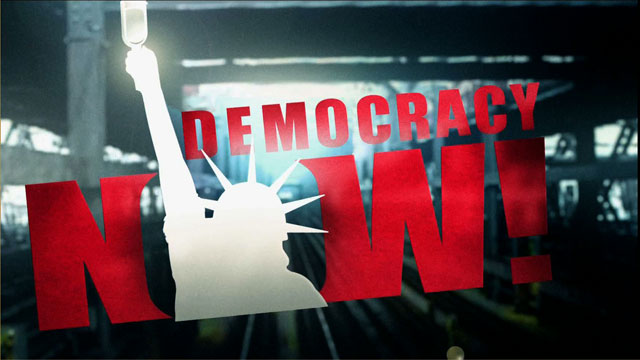 This is viewer supported news. Please do your part today.
Donate
We've talked about the millionaires running for the governor's seat in the California primaries, now we'll turn to a smaller, local election in Nevada City that could signal a departure from politics-as-usual. At 19, Rainy Blue Cloud Greensfelder is one of the youngest candidates to run for office in California. She is running for a seat in the City Council. She has gained some notoriety for her unusual hair style and color, as well her body piercing and her membership in a Punk Rock band — "Sentiment". But despite her youth, Rainy Blue Cloud has a long and impressive history of community activism. When she was 12 years old, she organized a protest march against the Persian Gulf War at her school. She started a Food Not Bombs program in Nevada City which aids indigent and homeless people, and fought against the "Public Conduct Ordinance", which would target young people congregating at street corners and sidewalks. She is running on a platform that includes advocacy for the arts, the environment, and civil rights. But Rainy Blue Cloud has proved she can play real politics as well — she has raised more money than any other candidate in Nevada City History.
Guest:
Rainy Blue Cloud Greensfelder, is running for city council member in Nevada City, California.
.
.
.
---