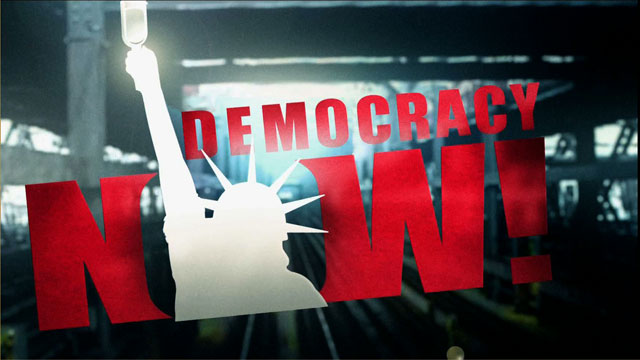 Media Options
In the six months since the massacre at Acteal on December 22 1997, the Mexican Government has launched an aggressive military offensive against the support bases of the EZLN (Zapatista Army of National Liberation). In January, the federal army began trying to systematically break down the resistance of indigenous communities — including detaining Zapatista leaders and destroying property. The Mexican government has justified the invasion as an attempt to disarm paramilitary groups and bring humanitarian aid. A new investigative report by the human rights group Global Exchange paints a very different picture.
Guests:
David Huey, the lead researcher for Global Exchange, a San-Francisco-based human rights organization that has been monitoring Chiapas since 1994.
Carlos Salinas, a lobbyist for Amnesty International.
Related links:
---