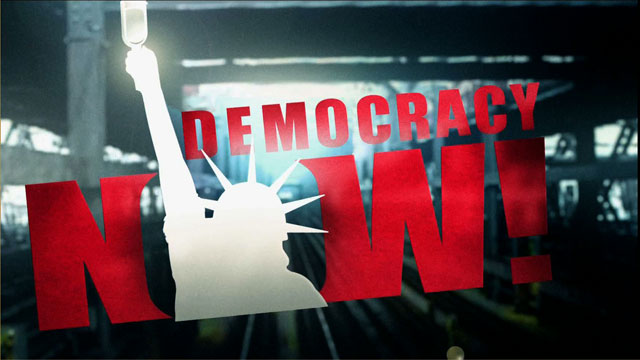 A group of 12 activists demanding that President Clinton fund needle exchange programs to prevent the spread of AIDS, seized control yesterday of the office of Sandra Thurman, Presidential AIDS Policy Coordinator. The activists chained themselves inside the office, and 10 were arrested.
The protesters, including members of the National Coalition to Save Lives Now and ACT UP, are demanding that President Clinton oppose and promise to veto Senate Bill 1959, now pending, which would prohibit federal funds for needle exchange, and wipe out other vital AIDS services. An identical bill has already passed the House. Clinton's AIDS czar Sandra Thurman recently told community advocates that Clinton would sign the bill into law, if it passes both Houses.
The activists also called on Clinton to dismiss drug czar Barry McCaffrey, who they say has opposed needle exchange by misrepresenting scientific evidence. Despite numerous studies affirming that needle exchange lowers HIV transmission without increasing drug use — officially recognized by Health Secretary Donna Shalala — the ban was maintained in an April 20 decision by President Clinton. The Chair of the Presidential AIDS Advisory Committee, Dr. Scott Hitts, called the decision "immoral."
Although Sandra Thurman had lobbied for lifting the federal funding ban prior to Clinton's April decision, since then she has refused to publicly criticize the President's policies.
Guests:
Chris Lanier, head of the National Coalition to Save Lives Now, based in New York. He was also the coordinator of yesterday's civil disobedience action.
Ken Vail, is with X-Change Point, a needle-exchange program based in Cleveland, Ohio.
Maxine Waters, a Congressmember from California and the Chair of the Congressional Black Caucus, has been a vocal advocate for the need to fund drug prevention and treatment programs, including needle exchange. In May, the CBC called on Health and Human Services Secretary Donna Shalala to declare the AIDS epidemic in the black community a public health emergency. Call: (202) 225-2201
Related link:
Story: FEMINISTS PROTEST UNOCAL AND TALIBAN VENTURE="41:40.4"
Stop doing business with human rights violators! That is the message that the Feminist Majority Fund will be giving at bi-coastal protests today in Washington and Los Angeles in response to news reports that the California-based oil giant UNOCAL is going ahead with plans to build a gas pipeline through Afghanistan, where the Taliban regime has virtually imprisoned women and girls in their homes. The Taliban regime stands to earn up to $150 million annually from the proposed deal.
Since the Taliban seized control of the Afghan capital, Kabul, in 1996, women and girls have been confined to darkened homes, girls have been kept home from school, and women barred from the workplace and from college. Women have been stoned, beaten, and shot for disobeying these prohibitions. Until two years ago, women in Kabul were 50% of the university students, 70% of the teachers, and 40% of the doctors.
Eleanor Smeal, the president of the Feminist Majority, has called the Taliban's oppression of women "gender apartheid."
Guest:
Eleanor Smeal, president of the Feminist Majority Foundation Call: DC:(703) 522-2214/ LA: (213) 651-0495
Related link:
Story: BURMA RAPES="46:30.0"
Unocal is implicated in another human rights violation, this time in Burma. A civil lawsuit filed by legal-rights groups in a U.S. federal court in 1996 targeted the Burmese military junta and two oil companies — Unocal Corporation, then based in Los Angeles, and Total SA of France — for abuses allegedly committed during construction of a natural gas pipeline in Burma. The lawsuit charged that, "girls and women have been raped in the presence of family members." The court, which ruled last year that Unocal and Total could be held liable for rapes committed by their military partner, will hear the case next year.
Rape is systematically being used by Burma's military as part of a policy of so-called ethnic cleansing, according to interviews with human-rights workers and exiled pro-democracy activists. Bolstering these contentions is a new report by EarthRights International, a legal-based rights group in Thailand that accuses Burma's military of, "the savage domination of women outside the scope of acceptable wartime conduct."
One document that has been widely circulated (but whose authenticity has not been definitively verified, according to some groups) appears to lend credence to the claims that rape is a conscious tool of war in Burma. Marked top secret and dated only a few weeks after the military takeover in 1988, the document outlines a policy of so-called blood mixing and what they describe as Burmanization of ethnic minorities, for which it offers a financial reward. Burmese opposition leader Sein Win, who heads the Washington-based Burmese government in exile, says he believes the document originated in the defense ministry's department of psychological warfare. But he told a reporter, "Regardless of the source or intent of this document, it accurately represents an ethnic cleansing policy of the Burmese military."
Villagers in the ethnic areas also have encountered the document. One Karen woman told Betsy Apple, a lawyer with EarthRights International and author of its rape report, that she once had in her possession a letter that told Burmese soldiers they would be paid for marrying ethnic women and that, "your blood must be left in the village."
Guests:
Betsy Apple, director of the Women's Rights Project of EarthRights International and author of, School for Rape: The Burmese Military and Sexual Violence.
Dennis Bernstein, an associate editor at Pacifica News Service, and the producer of Flashpoints on Pacifica station KPFA in San Francisco. Call: KPFA: (510) 848-6767 x260
Related Resource:
Earth Rights International is a legal-rights group based in Thailand and Washington. Call:(202)785-8700. Send e-mail
.
.
.
---