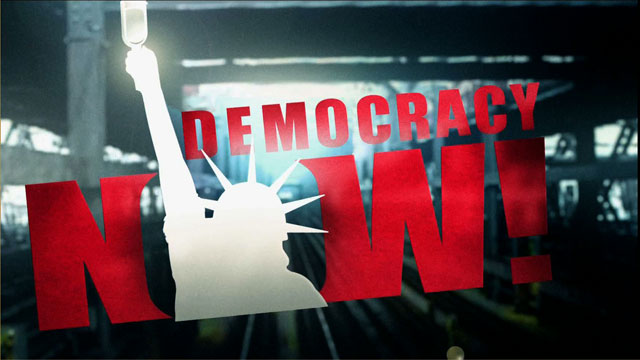 Media Options
A poll released this past weekend shows that Democrat and presidential hopeful Bill Bradley has a 51 percent to 32 percent lead over Republican Gov. George W. Bush of Texas among potential New York voters. The poll from the Quinnipiac College Polling Institute also found Bush in a statistical dead heat with Vice President Al Gore among New York voters surveyed.
Today, we'll take a look at a protest that is taking place this evening at a fundraiser for Bush in New York, hosted by New York Governor George Pataki. The protesters include friends and families of people imprisoned under the Rockefeller Drug Laws. Enacted 26 years ago by then New York Governor Nelson Rockefeller, the laws are among the toughest in the nation. For example, a first-time offender convicted of selling 2 ounces of cocaine in the state would receive a mandatory sentence of 15 years to life. Now, as New York's prison population soars-and politicians admit that mandatory sentencing doesn't work–there is a growing movement to repeal these laws, which carry stiff sentences comparable to those for murder and rape.
Meanwhile, critics maintain that if allegations surrounding George W. Bush's drug use are true, the Texas Governor would have served substantial prison time under New York's Rockefeller laws, and at least two years behind bars under the very laws he enacted in the state of Texas.
Guests:
Randy Credico, Director of Operations, William Moses Kunstler Fund for Racial Justice. Call: 212.539.8441.
Anthony Papa, artist and advocate against the War on Drugs. He was sentenced to 15 years to life under the Rockefeller Laws for a nonviolent drug possession charge, and served 12 years of the sentence. Governor Pataki granted him clemency, and he was released in 1997. He received three degrees while in prison, including one from the New York Theological Seminary, and his works of art were smuggled out of prison and exhibited at the Whitney Museum of Art.
Apache Bartlett, son of Elaine Bartlett, who has served 16 years of a 20-years-to-life sentence, charged with selling 4 ounces of cocaine. With no prior offenses, she has served the longest time of any woman convicted under the Rockefeller drug laws.
Related link:
---