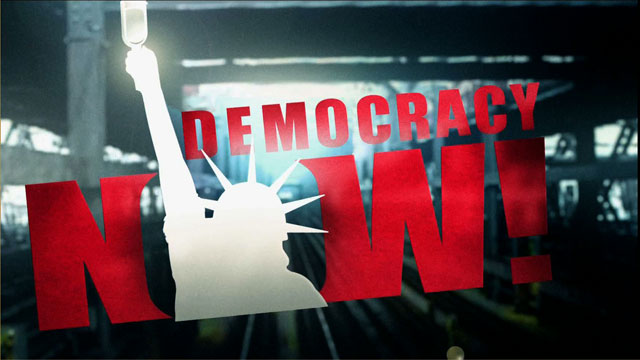 This is viewer supported news. Please do your part today.
Donate
Last August 9, on the 54th anniversary of the nuclear bombing of Nagasaki and Hiroshima, hundreds of activists, including survivors of the attack, congregated outside the Los Alamos National Laboratory to protest against nuclear weapons. We now hear from a Native American activist in Albuquerque about the health effects of nuclear testing on her community.
Tape:
Carletta Garcia of the Pueblo of Laguna, 62 miles north of Albuquerque, and daughter of Dorothy Perly, environmental activist and cancer survivor.
---