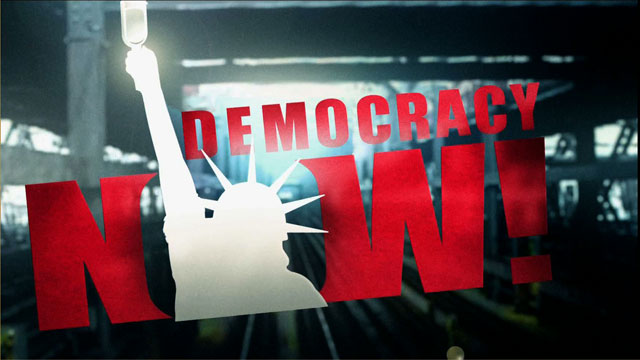 Media Options
Today's funeral of King Hussein was attended by President Clinton, as well as representatives of countries that the U.S. has recently bombed, including Iraq and the Sudan. As the President's impeachment trial nears its end, his policies towards Iraq, including prolonged bombing and economic sanctions, are being increasingly criticized. Just last week, the group "Voices in the Wilderness," which opposes sanctions against Iraq, completed a 250 mile walk from the Pentagon to the United Nations in protest of U.S.-U.N. policy toward Iraq. According to U.N. estimates, the sanctions are responsible for the death of over one million Iraqi children.
Noam Chomsky gave this speech, "The Crisis in Iraq: Understanding U.S. Motives Behind Sanctions and Confrontation," just a few weeks ago in Boston.
Guest:
Noam Chomsky, Professor of Linguistics at the Massachusetts Institute of Technology as well as renowned political dissident and author of many books, including Manufacturing Consent and Profit over People.
Related link:
---