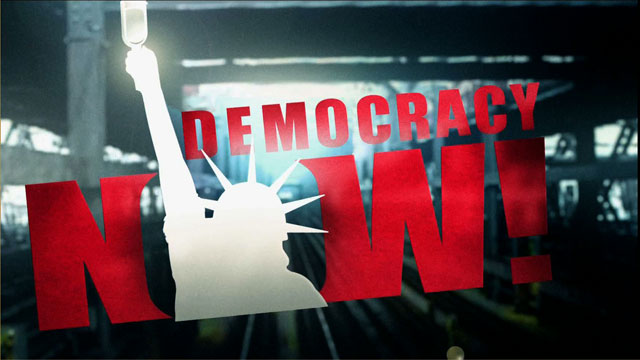 This is viewer supported news. Please do your part today.
Donate
The National Federation of Community Broadcasters, which is celebrating 50 years of community radio, met this weekend. Feminist comedian Marilyn Pittman provided comic relief for the meeting. As we continue to bomb Iraq and prepare for an almost certain attack on Yugoslavia, we thought we'd leave you on a lighter note.
Guest:
Marilyn Pittman, feminist comedian, performing at the NFCB conference this past weekend.
---