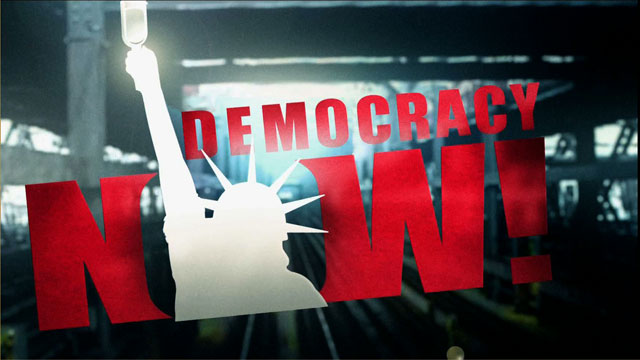 Media Options
Doctors have been treating hundreds of people complaining of breathing problems, after a blast at a Chevron oil refinery in the San Francisco Bay. A local TV station reports about 600 people streamed into area hospitals following yesterday's afternoon explosion at the plant, based Richmond, a town that has been called by many "the Niger Delta of the United States." Most residents of Richmond are African American, Latino and Asian, and the Niger Delta, where Chevron has massive oil drilling operations, is one of Nigeria's most impoverished communities.
Thick black smoke could be seen for miles, and warning sirens were sounded to alert residents to stay indoors. It took firefighters more than five hours to contain the blaze. Three were injured in the process. Chevron has not yet revealed the cause of the blast.
Today we speak with two community activists in Richmond who for years have been fighting Chevron's operations in Richmond, where they say there is an average of one environmental disaster per year caused by the oil company.
Guests:
Henry Clark, Executive Director, West County Toxics Coalition.
Schuyler Fishman, Communities for a Better Environment.
Related link:
---