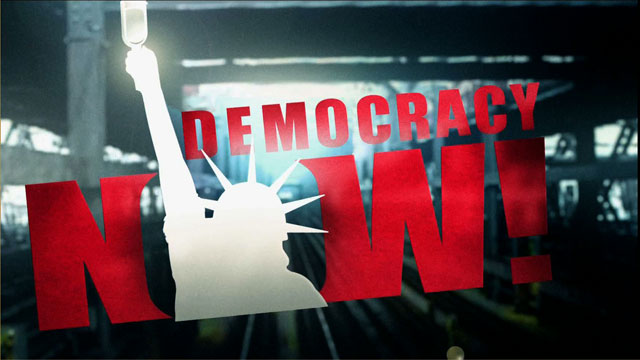 Media Options
The bodies of three American activists killed in Colombia last week were flown back to the United States late yesterday, as calls intensified for a full investigation into who was responsible for their murders. This comes as Venezuelan authorities said yesterday that evidence at the site where the Americans' bodies were found indicates that they were murdered in Venezuela, and not in Colombia as they originally thought. Ingrid Washinawatok, Terence Freitas and Laheenae Gay were kidnapped two weeks ago in indigenous U'Wa territory by masked gunmen and held for a week before they were shot to death.
While the United States and the Colombian governments continue to blame Colombia's largest guerrilla group, the Revolutionary Armed Forces of Colombia (FARC), for the killings, friends and colleagues of Freitas said that he had received numerous death threats from suspected right wing groups for his role in fighting Occidental Oil's efforts to conduct exploratory drilling in traditional U'Wa territory. The U'Wa community has in the past threatened to commit mass suicide if Occidental went ahead with oil drilling on their lands.
Today, we take a look at oil politics in Colombia, and at alleged connections between multinational oil companies and right-wing paramilitary death squads. Democracy Now! contacted Occidental Oil, British Petroleum–another oil giant operating in Colombia–and the U.S. State Department for interviews. They all declined.
Guests:
Steve Kretzman, researcher, Project Underground, friend and colleague of Terence Freitas.
Mario Murillo, producer Pacifica Radio's weekly radio newsmagazine, "Our Americas" and member of Colombia Media Project.
Carlos Salinas, Advocacy Director for Latin America and the Caribbean for Amnesty International USA.
Leslie Wirpsa, a close friend of Terry Freitas and Ph.D student at the University of Southern California. She lived in Colombia for 10 years and was a freelance reporter for Pacifica.
Abbey Reyes, was the current girlfriend of Terry Freitas.
Related link:
---