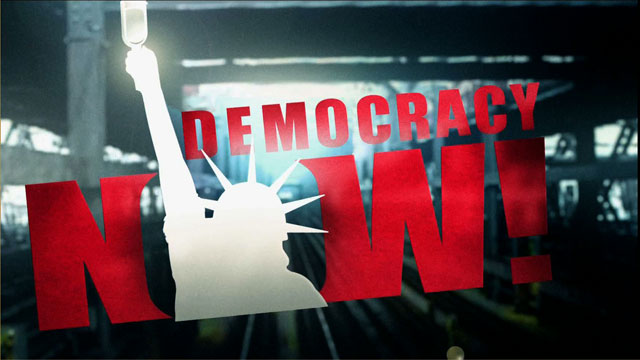 Media Options
AIDS activists, fair trade groups and environmental defenders will come together tomorrow in Washington, DC, in what is expected to be a large demonstration in support of the HOPE for Africa trade bill, and in protest of the African Growth and Opportunity Act. The activists are especially stressing the issue of how pharmaceutical companies would operate in Africa under the two competing bills. Rep. Jesse Jackson, Jr., (D-Ill), author of the HOPE for Africa Bill, has added a provision that would stop the Clinton Administration from imposing sanctions against countries like South Africa that seek to manufacture generic versions of key drugs at much cheaper prices. This is particularly crucial for HIV and AIDS patients in a continent that has been ravaged by AIDS.
Jackson introduced the HOPE for Africa Bill this past February as an alternative to the "Growth and Opportunity Act," the Africa trade bill sponsored by senior Ways and Means Republican Rep. Philip Crane (R-Ill) and Rep. Charles Rangel (D-NY) that was passed by the House last year with a 233 to 186 vote.
The Growth and Opportunity Act envisions quota-free and duty-free exports from 48 African countries, and includes plans to establish a U.S.-Africa free-trade zone. Its opponents have said that it also a license for U.S. multinationals and for the International Monetary Fund and the World Bank to continue exploiting Africa's poor people. Jackson's HOPE for Africa Act seeks forgiveness for more than $200 billion in debt to the U.S., to private banks, the World Bank and the IMF.
Guests:
Eric Sawyer, Executive Director of the HIV-Human Rights Project in New York and co-founder of ACT-UP New York. He is one of the organizers of tomorrow's demonstration against the Africa Trade Bill, and in support of the Hope for Africa Bill. He is a person living with AIDS.
Mike Dolan, Field Director of Public Citizen's Global Trade Watch and national field director of the National Coalition of the Citizens Trade Campaign. He is one of the organizers of tomorrow's protest.
Njoki Njehu, Director of the "50 Years is Enough Network," an organization that examines and is critical of the impact of structural adjustment in Africa, looking at the 20-year track record of devastation all over Asia, Latin America and Africa.
---