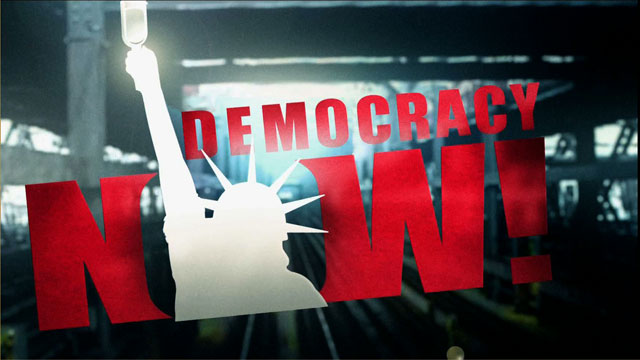 Media Options
In the last few years, the World Trade Organization has developed corporate power above the sovereign power of all nation states. The WTO panels composed of non-elected trade specialists have dismantled US Federal environmental law, and have significantly lowered air pollution standards in the US. Abroad, WTO panels have forced the European Union to import US hormone treated beef even though the European Parliament voted unanimously to ban the product. The panels have also ruled against small Caribbean farmers and on behalf of large banana corporations such as Chiquita.
This November, the World Trade Organization holds its summit in Seattle. Thousands of activists, including unionists, environmentalists and many others are planning to travel to Seattle to hold a conference of their own, which will discuss fair trade practices.
Meanwhile, declaring today a day to reclaim rural America, a broad coalition today is holding protest rallies across the United States and is planning temporary blockades of US-Canadian ports of entry across Montana and North Dakota. The blockades will turn back any trucks carrying agricultural products.
The Campaign to Reclaim Rural America is protesting trade agreements that favor multinational food processing, and government policies towards farming. It is also calling for an investigation into the causes of farm depression.
Guest:
Sally Soriano, Coordinator of the Washington State Fair Trade Campaign, an organization affiliated with Public Citizen's Global Trade Watch. She is on the steering committee of the World Trade Organization Host Committee of People for Fair Trade that plans to bring thousands of people to Seattle in late November for the WTO summit. Call People for Fair Trade: 1.877.STOP.WTO.
Related links:
---