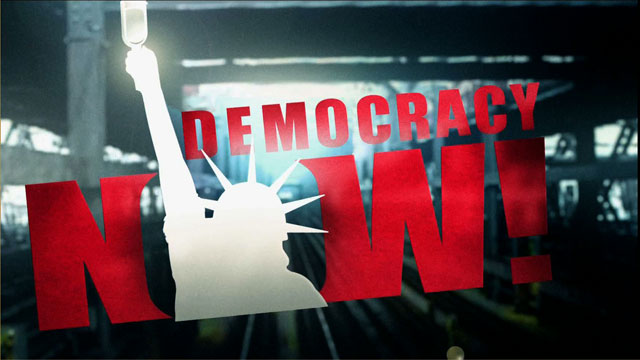 Media Options
Around 6,000 journalists of color have gathered here in Seattle for Unity 99–a conference held every five years that looks at diversity in the newsroom. Unity was founded by journalists Juan Gonzalez, co-host of Democracy Now!, and Will Sutton, and it is a gathering of journalists from four associations: the Association of Native American Journalists, the Association of Hispanic Journalists, the Asian American Journalists Association and the National Association of Black Journalists.
This year, the conference in Seattle offers over 200 workshops in everything from the impact of globalization on communities of color, to the HIV epidemic, to environmental racism, to 50 years of double standards in human rights. It offers journalists of color an opportunity to develop common objectives based on achieving unity in the fullest sense of the word.
Unity 99 has also become a particularly mainstream conference, with heavy backing from corporate sponsors like Chevron and Microsoft. Today, a look at what Unity 99 hopes to achieve.
Guests:
Emile Guillermo, author of ??Essays from an Asian American Perspective, published by Asian Week Books in San Francisco. He is a member of the Asian American Journalists Association.
Ivan Roman, Puerto Rico correspondent for the Orlando Sun Sentinel, and member of the Association of Hispanic Journalists.
---