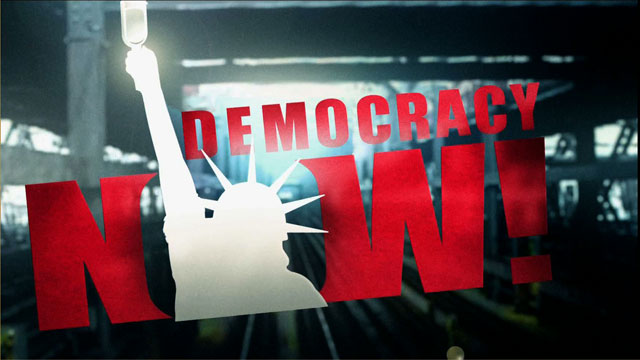 Media Options
On Saturday, September 11th, artists around the country will participate in Mumia 911, a National Day of Art to Stop the Execution of Mumia Abu Jamal. Tomorrow, artists will create and perform works, hold concerts, shows and exhibits, and dedicate their events to the award-winning death row journalist and political prisoner. Events and performances will be held in various parts of the country, in places such as Seattle, Boston, New York, Las Vegas and Hawaii, and in places around the world such as Berlin, Tasmania and Barcelona.
Guests:
Jessica Care Moore, poet and playwright, and founder of Moore Black Press.
Danny Hoch, actor and solo performer. His three solo shows, "Pot Melting," "Some People," and "Jails, Hospitals & Hip-Hop" have toured over 50 cities to sold out houses.
Related links:
---