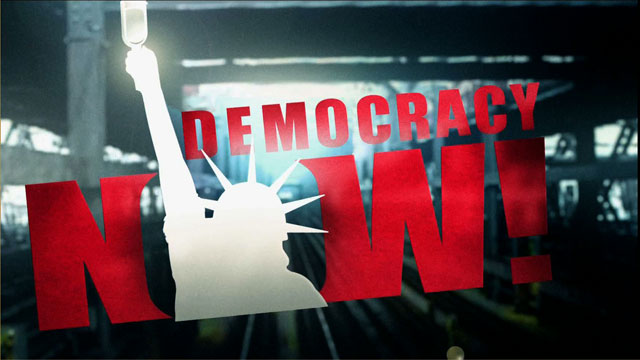 Media Options
With less than a week remaining before Sunday's run-off election in Yugoslavia, truck and taxi drivers blockaded roads and bridges, students stayed home and factories closed throughout Yugoslavia today as opposition forces began a national strike–the first since World War II.
Democracy Now reporter Jeremy Scahill joins us in the streets of Belgrade where tens of thousands of strikers have gathered.
Guest:
Jeremy Scahill, Democracy Now correspondent in Belgrade.
---