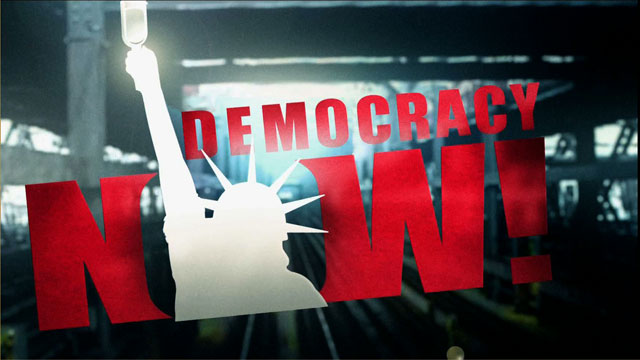 This is viewer supported news. Please do your part today.
Donate
While Vice President Al Gore vaguely said he would spend more on the military than Governor George W Bush, on most foreign policy issues, the two presidential contenders did not express much disagreement. We go now to their discussion of Yugoslavia
Tape:
Excerpt of Gore/Bush debate on Yugoslavia
Guest:
Jeremy Scahill, Democracy Now correspondent in Belgrade.
As we speak Yugoslavian police are moving into Serbia's biggest coal mine and arresting striking miners. A member of the strike committee at the huge Kolubara mine, which has become a focus of resistance to Milosevic, said more than 30 busloads of police had moved into one of the open pits. Democracy Now correspondent Jeremy Scahill is in the streets of Belgrade.
Tape:
Voices from the streets of Yugoslavia. Produced by Jeremy Scahill.
---