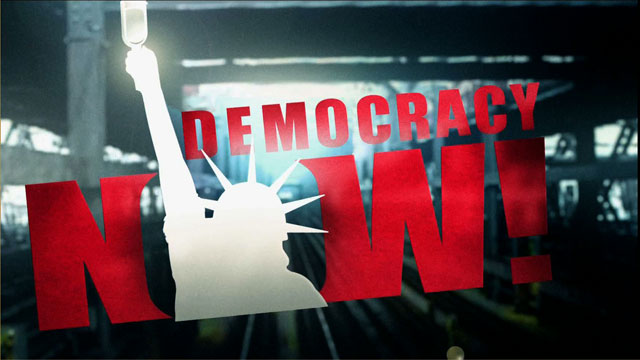 Media Options
This week, Texas is expected to break its own U.S. record for most executions in a year when it kills three men, the last of whom is said to be so mentally retarded that he still believes in Santa Claus. The executions, which are scheduled for three consecutive nights starting tonight, would give Texas 38 for the year, the most by any state since U.S. authorities began keeping death penalty records in 1930.
Those set to die by lethal injection this week include, in chronological order, Stacey Lawton, Tony Chambers and Johnny Paul Penry, who has an IQ of 54.
Texas holds the current record with 37 executions in 1997 and has put a record 234 people to death since the U.S. Supreme Court lifted a ban on the death penalty in 1976. A large majority of these executions have taken place in the past few years, at a pace that led Amnesty International to describe the system as "a conveyor belt of death."
In an interview last week with Democracy Now!, President Clinton responded to questions about whether he would approve a moratorium on executions. Today, a Texas attorney who defends prisoners on death row responds to the President.
Tape:
President Bill Clinton, in an exclusive interview with Democracy Now!
Guest:
Jim Marcus, Executive Director of the Texas Defenders Service and author of the report "A State of Denial: Texas Justice and the Death Penalty."
Related link:
---