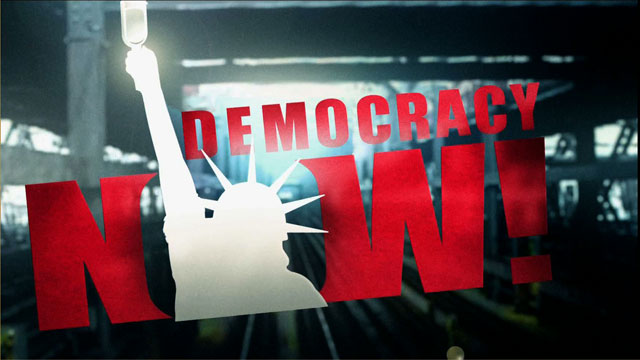 Media Options
Last night, in a 5-4 decision, a deeply divided U.S. Supreme Court refused to allow a recount of Florida votes. The ruling was handed down two hours before the deadline for choosing electors for the Electoral College. The crux of the court's argument was that there was not enough time to conduct a recount, time the court itself constraint when it stopped the vote count last Saturday.
Divisions in the court ran along ideological lines. In the majority were Chief Justice William H. Rehnquist and Justices Sandra Day O'Connor, Antonin Scalia, Anthony M. Kennedy and Clarence Thomas. Dissenting were Justices John Paul Stevens, David H. Souter, Ruth Bader Ginsburg and Stephen G. Breyer.
Souter and Breyer agreed there were constitutional problems with the recount ordered by the Florida court, but did not rule out the possibility of the state court being able to fix them if allowed to do so and thus did not join the 5-4 majority.
Guests:
Lani Guinier, Professor of Law at Harvard University.
Eric Foner, History professor at Columbia University and author of ??The Story of American Freedom.
David Kairys, professor of constitutional law, Temple University, author of ??The Politic of Law.
Alcee Hastings, democrat representative, Florida.
---