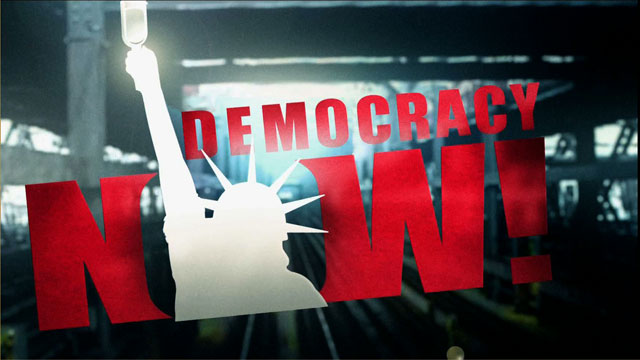 Media Options
The conflict between the US Navy and the people of the Puerto Rican island of Vieques flared up again last week when the US Navy demanded that Governor-elect Sila Calderon back a deal between the Navy and her predecessor. The White-House-brokered agreement, reached last January, allows the Navy to continue bombing Vieques until 2003 in exchange for returning several thousand acres of land to Puerto Rican control by December 31, this year.
It also sets up an unprecedented referendum in which Vieques residents will vote whether to banish the Navy in 2003, or to allow it continue bombing the island. If voters allow the Navy to stay, the impoverished island will receive $50 million in economic development aid. Critics say that the aid is a bribe.
Guest:
Jesus Davila, Veteran Journalist, Author of "Foxardo 1824."
Guest:
Senator Manuel Rodriquez Orellano, Vieques.
Guest:
Robert F. Kennedy, Jr., Water Keeper Alliance, Senior Attorney for the National Resources Defense Council. Kennedy represents 28 civic and environmental groups in Vieques against the US Navy filed a motion in federal court that forced the Navy to close its open detonation area.
Guest:
Admiral Eugene Carroll, US Navy, Retired; Vice President, Center for Defense Information.
---