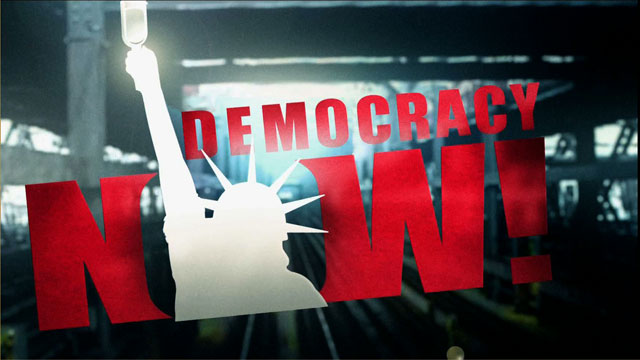 Without a single primary win, Bill Bradley dropped out of the Democratic presidential campaign yesterday and said that he will support Al Gore despite their sometimes bitter rivalry.
Bradley ended his campaign as Republican Senator John McCain suspended his run against Texas Governor George W. Bush. Both Gore and Bush emerged from the Super Tuesday primaries with their nominations assured. While Bradley telephoned Gore to pledge his support, McCain has not said if he will back Bush's candidacy.
As the campaign moves to a contest between Bush and Gore, today we look at another presidential contender whose candidacy is not being covered by the mainstream media: Green Party candidate and consumer advocate Ralph Nader.
Guest:
Ralph Nader, Presidential candidate for the Green Party and consumer advocate. Call: 202.265.4000.
Related link:
---