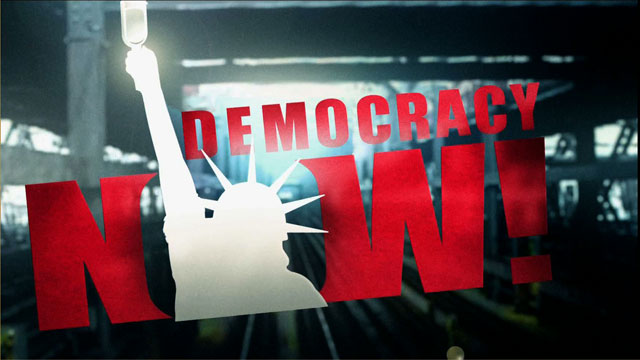 Media Options
We now turn to the case of Gary Graham who is scheduled to die by lethal injection in Texas on June 22. He was convicted and sentenced to death for the 1981 fatal shooting of 53 year old Bobby Lambert during an attempted nighttime robbery in the parking lot of a Safeway supermarket. Graham's conviction turned on a single eyewitness who allegedly saw him only fleetingly and at night. For 19 years, Graham has maintained his innocence.
His lawyers have been pressing for a new trial and they are portraying it as a textbook example of how bad lawyering sends poor people to death row in Texas and in other states across the country. The New York Times last weekend wrote a piece on his case in which they focused on Graham's original lawyer Ronald Mock. The piece said, "Mr. Mock, who boasted in an interview this week that he had flunked criminal law at Texas Southern University's Thurgood Marshall School of Law, called no witnesses during the guilt phase of Mr. Graham's trial, which lasted two days. He did not challenge before the jury the testimony of the single eyewitness who sealed Mr. Graham's guilty verdict although there were other witnesses who could have provided conflicting testimony. He called only two witnesses during the penalty phase, when his job was to persuade the jury to spare his client's life.
Mr. Mock, who had only three years of legal experience when he took on Mr. Graham's defense, acknowledged in the interview that he did almost no investigation of the case. He knew in his gut, he said, that none of the witnesses could help his client. Mr. Mock's investigator, Mervyn West, as well as his co-counsel, Chester L. Thornton, both say Mr. Mock had made it clear that he assumed Mr. Graham was guilty.
According to the article, Harris County, where [Mock] practices, tries more capital cases than any other county in the state. The county, which includes Houston, has 148 people, including Mr. Graham, on death row. Since executions resumed there in 1976, Harris County has put 62 people to death, making it the jurisdiction with the third-highest number of executions in the country. Only the state of Texas itself and the state of Virginia have had more.
Like most counties in Texas, Harris County does not have a public defender system.
Guests:
Richard Burr, attorney for Shaka Sankofa (formerly Gary Graham).
Chester Thornton, was co-counsel for Gary Graham at his original trial. He had previously represented Graham as a juvenile and was asked by the family to serve on his legal team at the murder trial. Call Governor George W. Bush: 512.463.2000. Fax Governor George W. Bush: 512.463.1849.
Tape:
Juror Dennis Graham, says if evidence and witnesses now known to him were presented at the original trial it would have changed his view on the case.
Ron Hubbard, worked at the Safeway at the time of the murder and says he saw the killer. But he was never called to testify.
Related links:
---