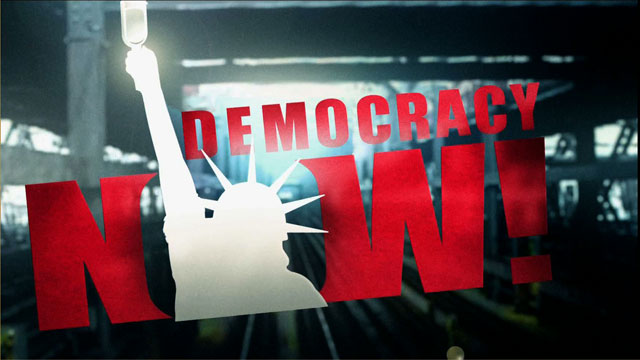 Media Options
As we go to air, we understand protesters have occupied the office of the Commission on Presidential Debates.
The CPD is an unelected private corporation whose co-chairs are former chairmen of the Democratic National Committee and the Republican National Committee. This year they have set new criteria, that a presidential candidate has to have 15% support in 5 national polls to be eligible to debate. These criteria would have excluded Ross Perot in 1992.
Guest:
Adam Eidinger, a member of the Open Debate Society, a group that was formed to open the debates to other presidential candidates who are receiving significant public support. Call the Open Debate Society: 202.986.6186.
Related link:
---