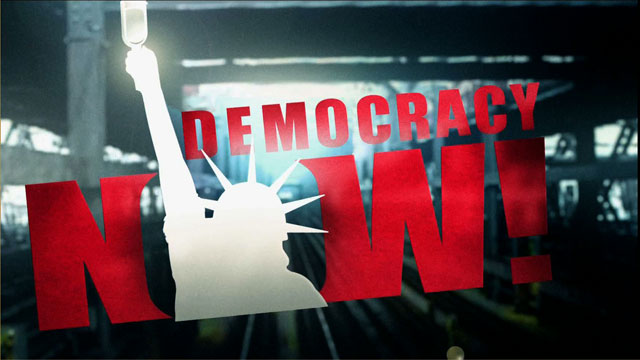 Media Options
The International Monetary Fund and the World Bank began their 55th annual summit in Prague today with participation from more than 15,000 bankers, executives of multinational companies and finance ministers.
There are anywhere from 5-7,000 anti-globalization activists in the city rather than the 20–50,000 expected, in large part due to the Czech border police, who have been doing their utmost to bar protesters from the country. Waits up to 10 hours have been common at check points, police doing vehicle searches and checking passports against a master black list of close to 300 "radical insurgents" culled by the FBI and Canadian and European security agencies.
This morning 5,000 activists gathered to march to the Congress Center where the summit meetings are being held, to voice their opposition to the poverty, environmental destruction and social injustice created by these institutions.
Right now the route that leads to the conference center is completely blocked by thousands of activists who are in a standoff with the police. Tear gas and water cannons are reportedly being used against the activists, as we go to Prague to speak with our correspondent, Prothap Chatterjee, to find out what is going on.
Guests:
Prothap Chatterjee, Democracy Now! correspondent.
Lee Sustar, a journalist with the newspaper, Socialist Worker. He was denied entry to Prague and detained at the airport for 28 hours before he returned to the US.
Fred Azcarate, with Jobs with Justice, which is spearheading protests in 60 cities across the United States against the Prague summit of the World Bank and the IMF, to bring the issue of globalization home–how it affects workers here in the United States.
Pavel Tribyl, Czechoslovakian, with "Hnuti Duha, Friends Of the Earth Czeck Republic," a campaign against World Bank policies in Czechoslovakia. Although their goals are similar, Friends of the Earth has distanced itself publicly from the anti-globalist protesters.
Petr Slobil, from Hungary, and is one of the coordinators of Bankwatch Network, a network of 15 countries in Central Europe that campaign against the World Bank's regional policies. He has been attending the summit meetings of the IMF/World Bank.
Njoke Njehu, the executive director of the 50 years is Enough Campaign, which is dedicated to the transformation of the World Bank and the IMF.
Related links:
---