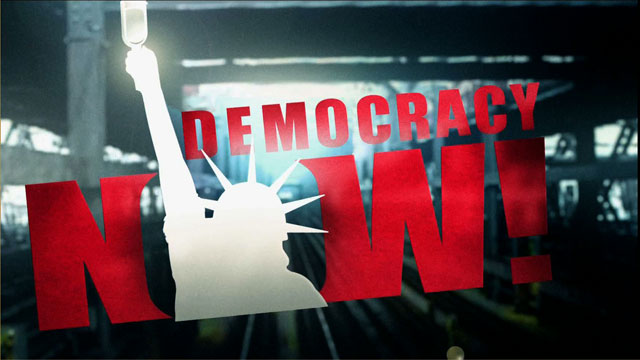 Media Options
The Peruvian government has nullified Lori Berenson's life sentence. Berenson is the New York activist who was convicted of "treason against the Fatherland" by a hooded military judge in 1996. The Peruvian regime claimed she was helping the Tupac Amaru Revolutionary Movement plan an assault on the Peruvian Congress. The 30-year-old Berenson has consistently denied these charges. Top officials have admitted that Lori was never a leader of a terrorist group, that she shouldn't have been tried by the military tribunal, that she was not guilty of treason to the fatherland. Peruvian authorities moved Berenson from a remote maximum-security prison in the Andes last Thursday to Lima.
But Berenson may now face a civilian trial on terrorism-related charges. Her family and supporters say she should be released immediately.
Guests:
Mark Berenson, father of Lori Berenson
Ramsey Clark, Lori Berenson's lawyer. He is also the former US Attorney General.
Related Link:
---