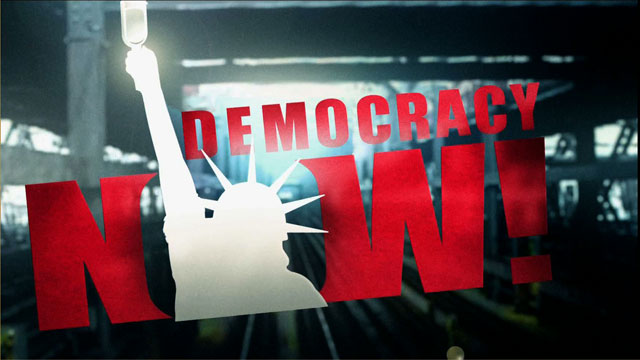 Media Options
Some 18,000 women packed Madison Square Garden last Saturday to rock, rally, and rise up. They were celebrating VDay, a world wide movement to stop violence against women. The key organizer is Eve Ensler, author of the VaginaMonologues a play that will be performed this year at 250 colleges and in 50 cities around the world.
The V in V-day stands not only for vagina, but for victory against a global epidemic of violence against women. Inthe US every year up to 4 million women are physically abused by their husbands or live-in partners.
Of women who reported being raped or physically assaulted since the age of 18, three quarters were victimized by anintimate: a current or former husband, cohabiting partner, date or boyfriend.
From 1976-1996, some 31,260 women were murdered by an intimate.
These are the kinds of statistics that the V-Day project is trying to change. On this Valentine's Day, we take a lookat the rage and violence against women and the people who are fighting back.
Guests:
Eva Ensler, author of "Vagina Monologues."
Joan Osborne, singer.
Amy Ziff, singer with "Betty."
Gloria Steinem, feminist and author.
"Betty", with Amy Ziff, Alyson Palmer and Elizabeth Ziff, is a five-piece pop rock alternative band fromNew York City.
Soraya Mire, Solamian filmmaker.
Beatrice Torome and AGNES PEREVIO, Kenyan activists against female genital mutilation.
Sara Jones, Stop Rape Contest. E-mail: sarahjones@aol.con
Related links:
---