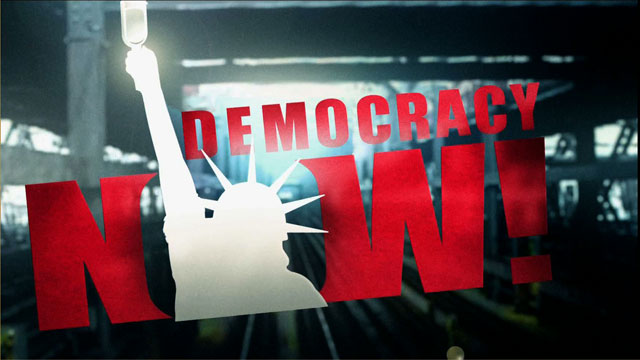 Media Options
The first-ever World Social Forum is over. It took place in Puerto Allegre, Brazil. Despite attendance by some 16,000social justice leaders from around the world, the summit received little media coverage in the United States. TheForum was a response to the World Economic Forum, an annual meeting of CEOs and heads of state in Davos, Switzerland.Participants at the social forum sought to come up with alternatives to the WEF's corporate-led, neo-liberalglobalization.
During the week-long summit, French Farmer Jose Bove, other activists from the World Social Forum, and more than 1,000poor Brazilian farmers occupied a facility owned by the U.S.-based Monsanto. There they ripped out rows ofgenetically modified soybean crops. Genetically modified foods are illegal in Brazil, but Monsanto claims that it hasspecial permission from the Brazilian government for its experiments.
Guests:
Mario Murillo, Producer of the weekly national radio program "Our Americas" with the North AmericanCongress on Latin America and Pacifica.
Walden Bello, Director of Focus on the Global South and a professor at the University of the Philippines.
---