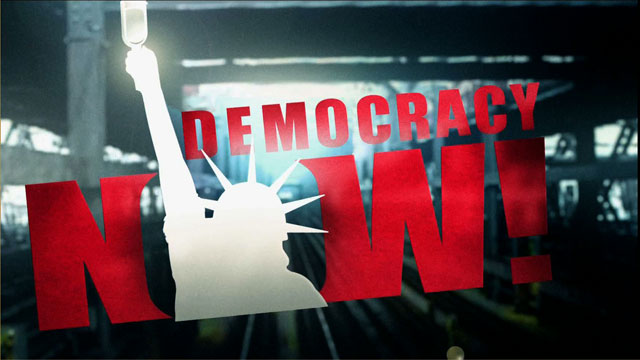 Media Options
The funeral for Ronnie Bowers and her 7-month old daughter will be held later this week. Bowers is the Americanmissionary who was in a plane that was shot down by the Peruvian air force last week, using targeting informationprovided by the CIA.
The Washington Post is reporting in a front page story today that an audio tape made aboard a U.S.surveillance plane shows that its CIA crew expressed doubts about whether the civilian aircraft they were trackingwas smuggling drugs 20 minutes before it was shot down. But crew members did not vigorously object until just beforethe plane came under fire.
U.S. officials had previously said the three crew members strenuously resisted the shootdown. But the tape, describedto The Washington Post by U.S. officials, shows that the crew members displayed little urgency as the Peruvianjet approached.
Under the intelligence-sharing agreement between the two countries, the decision to open fire on an aircraft can bemade solely by Peruvian military officials, while the U.S. crew remains out of the chain of command. Thisunderstanding, designed to relieve personnel of responsibility for intercepting civilian aircraft, also precludesthem from interceding to call off questionable missions.
But two former pilots for the CIA operation said the surveillance crew might have been able to avert the downing ofthe missionary plane simply by changing course and withholding radar information from the Peruvian jet.
The air interdiction program is a cooperative venture between the United States and the Peruvian air force. Since1994, Peruvian warplanes have shot down more than 30 small aircraft. The program is fundamentally dependent on theUnited States, which provides radar and listening technology located in land bases in Peru and aboard spy planesoperated by CIA contract employees, who are mostly retired U.S. military airmen with combat experience.
U.S. officials in Washington said similar programs operate with the air forces of other drug-affected countries.White House spokesman Ari Fleischer said the operations in other countries are continuing despite the suspension inPeru.
Guests:
Ethan Nadelmann, head of the Lindesmith Drug Policy Foundation and author of ??Cops Across Borders: TheInternationalization of U.S. Criminal Law Enforcement.
Coletta Youngers, senior associate with the Washington Office on Latin America.
Related links:
??
??
??
????
??
---