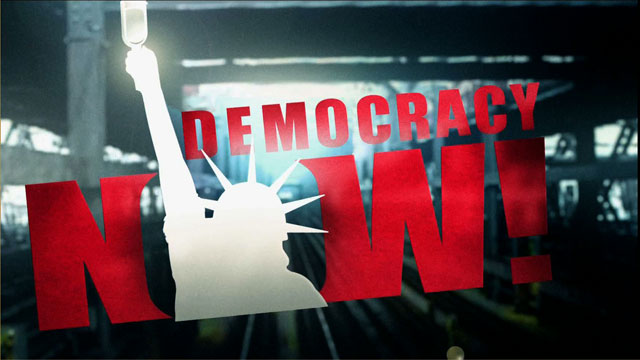 Media Options
In August 1999, the overwhelming majority of East Timorese voted to end more than a quarter century of Indonesianoccupation. From the time of its invasion in 1975, the Indonesian military killed one third of the population, morethan 200,000 Timorese. Throughout, the Indonesian army was armed, financed and trained by the United States. This,right though the independence vote.
As the Timorese went to the polls, the Indonesian military and its militias razed East Timor to the ground, thusturning the birth of the fledgling nation into a humanitarian disaster.
The man who led the resistance from the mountains and eluded the military for 17 years was Xanana Gusmao. In November1992, he was captured and imprisoned in Jakarta. His contact to smuggle out information was Kirsty Sword, a youngAustralian woman working underground. Her nom de guerre was Ruby Blade. When Timorese students took over foreignembassies in Jakarta to call attention to the genocide occurring in their country, Sword was their contact to theoutside world and the media.
When Gusmao got out of prison in 1999, she worked with him in Indonesia. They married last summer and recently had ababy. In March, Kirsty Sword Gusmao testified before the United Nations Human Rights Commission about violationsagainst East Timorese women that continue to this day. Although the Indonesian occupation is officially over, 100,000East Timorese are still in refugee camps in neighboring West Timor. Indonesian military and militia forced many ofthem out of East Timor after the vote. The most vulnerable are the women, many of whom have been raped and turnedinto sexual slaves of militia members.
Last week, independence leader Xanana Gusmao, widely predicted to become the nation's first president, quit theNational Council. This move caused an up roar.
This is the only interview they have granted on this trip to the United States.
Guests:
Kirsty Sword Gusmao, longtime underground activist. She was Gusamao's contact while he was imprisoned inIndonesia and is currently campaigning for the release of Juliana Dos Santos and other Timorese women being held byIndonesian militiamen in East Timor.
Xanana Gusmao, independence leader, president of CNRT (National Council of Timorese Resistance) who justresigned as head of the National Council. E-mail: xanana@minihub.org.
Related links:
---