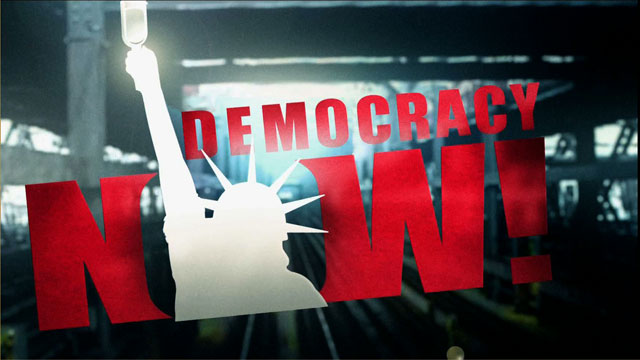 Media Options
For nearly a decade hip hop artist and activist Michael Franti has been one of the leading progressive voices inmusic. Rising out of the Bay Area music and political scene in the early 1990's, Franti founded the Beatnigs,Disposable Heroes of HipHoprisy, and most recently the musical collective Spearhead. His distinctive style has beeninfused with hip hop, soul and jazz influences and driven by his eloquent political lyrics.
Franti's latest album, "Stay Human," proposes that grassroots community activists infiltrate, overthrow, and take themedia into their own hands to get important political messages out to a wider audience. The album is also aconceptual denunciation of the death penalty, with songs interspersed by broadcasts from an imaginary pirate radiostation, Stay Human Radio.
Stay Human Radio details events leading to the execution of a fictional activist, Sister Fatima, framed for a murdershe didn't commit, to the backdrop of a right-wing governor's bid for re-election, with the governor played by actorWoody Harrelson.
One music critic recently called Franti's album "as good a case as ever for the use of music as a direct actionplatform."
Guest:
Michael Franti, hip-hop artist and activist.
Related link:
---