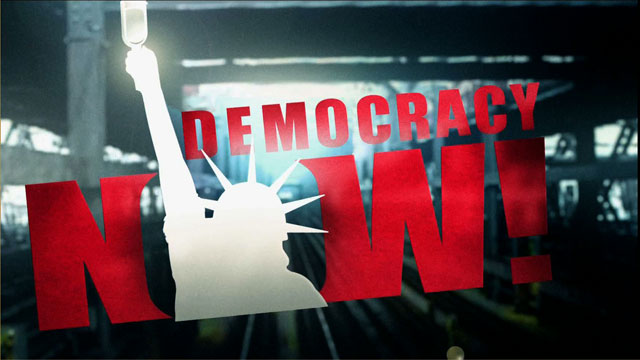 Media Options
President Bush releases his much-anticipated national energy plan today.
White House officials unveiled the plan last night. It proposes increased production of oil, gas, coal and nuclearenergy, the loosening of regulations on exploration, and, specifically, for oil and gas exploration in Alaska'sArctic National Wildlife Refuge. It also reopens the possibility of reprocessing of spent nuclear fuel, a practicenot contemplated for decades.
The plan also sprinkles in tax credits for fuel-efficient vehicles and alternative energy supplies. It calls forfurther study of global warming, fuel economy standards, the handling of national monuments and the status ofgovernment lawsuits against power plants that expand without permission.
The mainstream British newspaper The Independent writes: "Two months in secret preparation, the 170-pageprospectus has delighted the energy firms and distressed environmental groups even before its release.
"So hermetically have talks been sealed that no one lobby group knows for certain which other groups gave theirviews. All the information has been systematically released by the White House in an exercise in manipulationdesigned to persuade Americans that the country faces an energy crisis–and that the Bush strategy is the onlyrealistic solution."
The energy plan itself reads, "America in the year 2001 faces the most serious energy shortage since the oilembargoes of the 1970s… A fundamental imbalance between supply and demand defines our nation's energy crisis…This imbalance, if allowed to continue, will inevitably undermine our economy, our standard of living and ournational security."
Today we will have a debate between the president of the National Energy Marketers Association and former Director ofOil, Economic and Energy Tax Policy in the DOE (Dept. Of Energy) under Presidents Reagan and Bush and consumeradvocate Harvey Wasserman.
But before we do that, we go to Minnesota, where Bush is presenting his plan today. A coalition of environmentalgroups will be holding a clean energy rally in protest nearby.
Guests:
Diana McKeown, Energy Program Coordinator of Clean Water Action Alliance of Minnesota.
Michael Noble, Director of Minnesotans for an Energy Efficient Economy.
Harvey Wasserman, author of ??The Last Energy War: The Battle Over Utility Regulation (Seven StoriesPress, 2000) and Senior Advisor to Greenpeace USA.
Craig Goodman, President of the National Energy Marketers Association and former Director of Oil, Economicand Energy Tax Policy in the DOE under Presidents Reagan and Bush.
Related links:
??
??
??
????
??
---