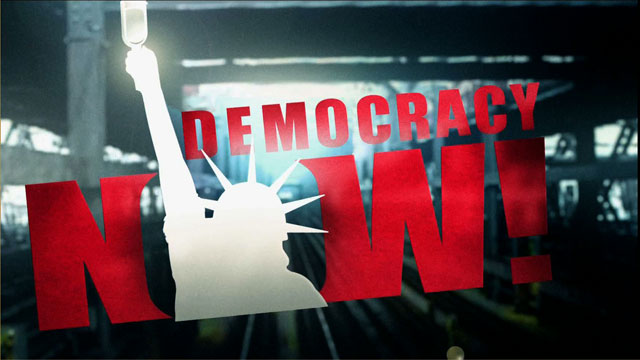 Media Options
In his opening remarks to NATO leaders in Brussels, President George W. Bush said NATO allies must modernize theirforces and face up to new security threats. While Bush avoided explicit reference to his national missile defenseproposal, he was clearly trying to win support for the controversial weapons.
Outside, over 300 people protested against star wars, U.S. nuclear warheads in Belgium, and the U.S. withdrawal fromthe Kyoto protocol on global warming. Also today, around 30 people from Greenpeace chained themselves together toblock the exit from the military airfield where Bush arrived.
Guests:
Caroline Dossche, activist with Greenpeace–Belgium.
Katri Silvonen, anti-nuclear campaigner for Mother Earth.
Related links:
---