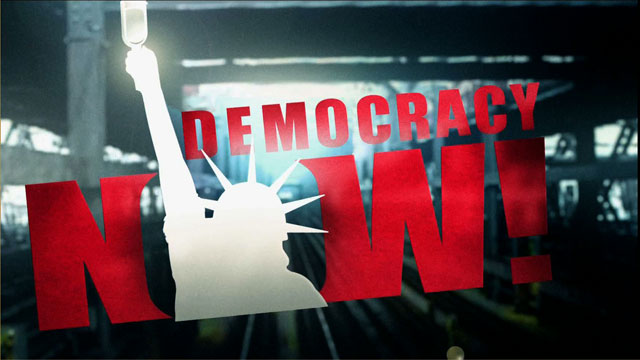 Media Options
A delegation from Voices in the Wilderness, the campaign to end the economic sanctions against the people of Iraq,traveled this weekend to Mosul to visit the site in Northern Iraq where 23 people were killed and eleven injured lastweek in what Iraqi officials charge was a U.S. and British bombing. They met with survivors of the incident, talkedto doctors in local hospitals, and viewed debris at the site which included chunks of a missile inscribed withEnglish lettering.
The bombing took place in the so-called no-fly zone, unilaterally established by the U.S. and U.K. following the GulfWar. Iraq refuses to recognize the no-fly zones, which have no standing in international law. But British andAmerican war planes have routinely bombed Iraq for alleged violations of the no-fly zone, killing at least 300 peoplesince 1998. U.S. and British officials charge that the deaths in Iraq were a result of Iraqi anti-aircraft firegone awry, a charge Iraqi officials deny.
Guest:
Lauren Cannon, Voices in the Wilderness, just returned from Iraq last night.
Related link:
---