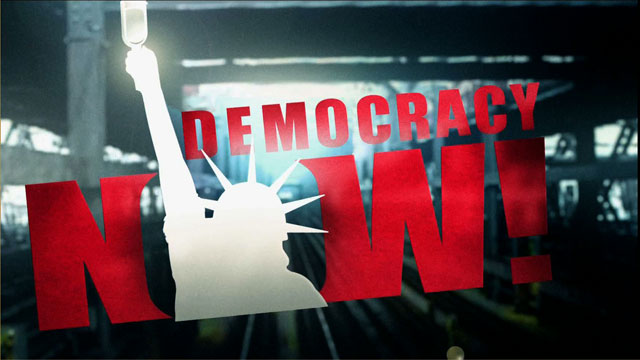 Media Options
More than 4,000 delegates from the International Brotherhood of Teamsters are meeting this week in Las Vegas tonominate candidates for the presidency of one of the nation's largest unions. In the two years since James HoffaJr., son of the infamous Jimmie Hoffa, became president of the union, the Teamsters have struggled to definethemselves both internally and in their relationship to the progressive movement as a whole.
Progressives cheered when the Teamsters marched with environmental activists at the November 1999 demonstrationsagainst the WTO in Seattle, and when Teamsters President Hoffa met with Ralph Nader during last year's presidentialcampaign. But Hoffa, who has sharply criticized the Free Trade Association of the Americas, has also made overturesto the Bush Administration. In May he came out in support of the Administration's energy plan and in favor of oildrilling in the Arctic National Wildlife Refuge, decisions which have been criticized by other progressive unions andenvironmental groups.
Teamster's President James Hoffa has made no secret of his desire to convince the Bush Administration to end federalcontrol of the union, which was established 12 years ago to settle a civil racketeering lawsuit brought against theunion for its extensive mob ties. He claims the union is free of corruption and moving toward democratic control.His critics, among them the insurgent group Teamster's for a Democratic Union, charge that corruption continues thatthe union has failed to devote the resources needed to expand the union's organizing efforts and increase membership.The Critics' case has been bolstered by new accusations that a top aide to Hoffa masterminded a sweetheart deal toundercut Teamsters members in Las Vegas by giving jobs to nonunion workers.
Hoffa is being challenged for the presidency of the Teamsters by Tom Leedham, an Oregon Teamster official who ranagainst him in 1998 after former President Ron Carey was forced to withdraw following allegations of corruption.
The election for Teamsters president will be conducted by mail in the fall, with ballots being sent out in earlyOctober and counted in November. The election may define the relationship of the union to progressives on manyissues, especially the environment, where President Bush seems intent on dividing labor from other movements forsocial justice.
Guests:
Tom Leedham, member of the Teamsters from Oregon who will be running for president of the Union againstJames Hoffa Jr. this fall.
Carl Biers, Association for Union Democracy in New York, which advises unions around the country.
Related links:
---