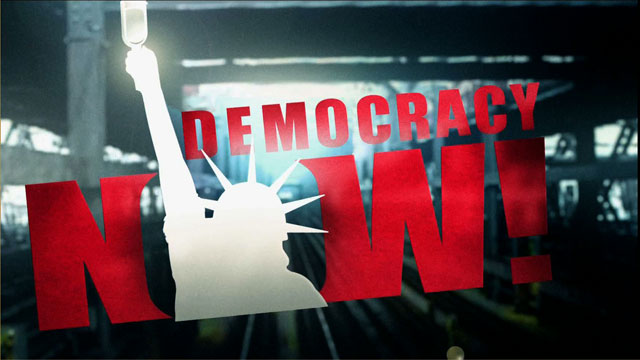 Media Options
As tens of thousands of protesters gather in Genoa, Italy for this weekend's Group of Eight summit, authorities are raising 13-foot high iron gratings to blockade restricted areas, shutting down the airport, harbor, trains stations and highways, and freeing up jail space. Scores of policemen are already deployed along portions of the fence surrounding Genoa's old harbor and city center; some 16,000 police are expected.
The borders are also closing: Italy has reintroduced border controls; the German state of Bavaria has equipped police with a database of about 2,000 names of activists; and France has deployed hundreds of policemen near two border crossings.
Meanwhile, in a speech at the World Bank, President George Bush condemned the protesters. In an escalation of the administration's rhetoric against the protesters, he said: "I respect the right to peaceful expression, but make no mistake — those who protest free trade are no friends of the poor. Those who protest free trade seek to deny them their best hope for escaping poverty.''
Bush also said he is hoping for broad agreement to launch a new round of trade talks under the World Trade Organization, and proposed to shift up to 50% of World Bank loans to direct grants.
We go now to Genoa to speak with activists from France, England and Italy.
Guests:
Martin Empson, with Globalize Resistance in England
Rafaella Bolina, with Attac-Italia
Laurent Jesozer, with Attac-France
Related links:
---