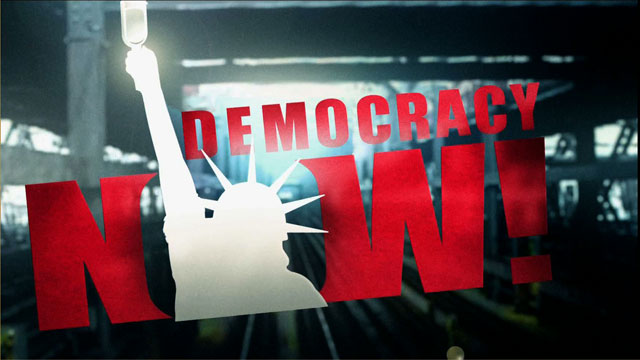 In the Spring of 2005, a group of North Alabama residents went to the Free Press National Conference on Media Reform in St. Louis. These residents came back energized and decided to do something about the problems caused by the media being swallowed up by corporate conglomerates.
Before that conference, a few Huntsville media reform activists had already been working on getting Amy Goodman to Alabama and Amy was able to make a visit to speak to the University of Alabama-Huntsville in the Fall of 2005. Those who helped bring Amy to Huntsville started a petition to get Democracy Now! on the public radio airwaves in Huntsville.
The loosely organized media reform group then hosted film screening that helped them find more local people interested in media reform. The group called their first official group meeting in November 2005 where they focused their efforts to bring Democracy Now! to public radio and tv outlets in N. Alabama, especially since they had such a great turnout for Amy's speaking event and the petition drive was moving along. After presenting the petitions to WLRH and working with WLRH public radio for a few months, WLRH decided in May 2006 to start broadcasting Democracy Now! on Fridays.
The group is now officially called the North Alabama Media Reform Group and they are currently working on getting WLRH to air Democracy Now! five days per week and helping them to find underwriters for DN!
They are also working to bring Democracy Now! to other radio and TV stations in Alabama and to reform the media landscape in Alabama by hosting media reform events with interesting speakers, ensure more fair and accurate articles are in our local print publications, and acquire public access television airtime on local cable companies' stations.
---