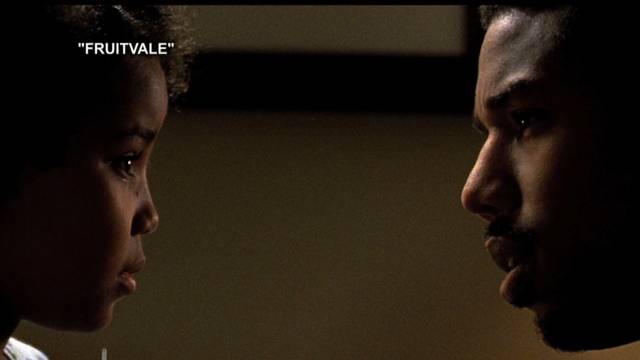 Watch Democracy Now!'s interview with the director of the feature film, "Fruitvale Station," which opens in theaters nationwide this week. "I've seen these kind of things happen before, instances of police brutality and instances of urban violence, and people riot and rally," Ryan Coogler told Democracy Now! when we spoke to him at the Sundance Film Festival. "I felt that myself, as an artist and as a filmmaker, maybe I could do something that could help attack this issue at the root through my art."
Fruitvale Station portrays the last day of Oscar Grant's life, before the 22-year-old African American was shot to death by a Bay Area Rapid Transit police officer on New Year's Day in Oakland, California. It is the debut effort by 26-year-old filmmaker Ryan Coogler, who works as a social worker at a juvenile detention center in San Francisco.
Click here to see more of Democracy Now!'s coverage of the killing of Oscar Grant, and the Oakland community's reaction.
---