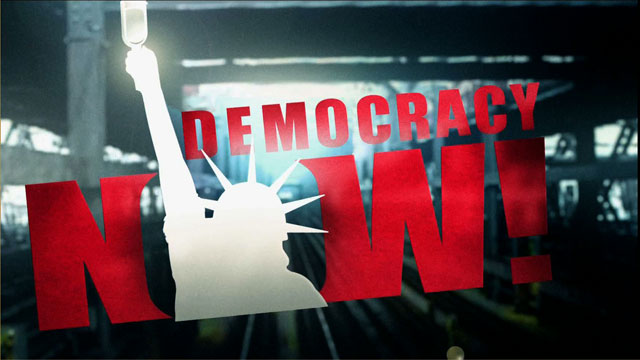 This is viewer supported news. Please do your part today.
Donate
Topics
---
Guests
JULIAN CHO
Chair of the Toledo-Maya cultural center
Jim Anaya
A lawyer with the indian law resource center
---
Mayan Indians living in the Central American country of Belize have launched an international campaign to stop a massive logging effort that threatens their homes, villages and livelihoods. Just one single logging concession to a Malaysian company includes one third of the Maya villages and roughly one half of the Mayan population. Now the Mayans are fighting back. With the Indian Law Resource Center based in Washington DC, they are fighting the inter-american development bank, or JDB, which is considering a loan to the Belize government to pave the southern highway that will lead to an explosion of logging on Mayan land.
---