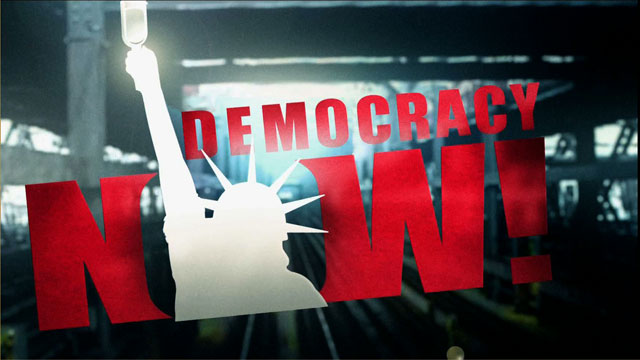 This is viewer supported news. Please do your part today.
Donate
One of the hottest races in the U.S. is the battle for the Senate Seat being vacated by retiring Senator Bill Bradley. Pacifica reporter Thomas Martzahl of station KFAI spoke with Bradley on a recent visit to Minneapolis. Even though he's retiring from the Senate, Bradley told Martzahl that he's not leaving public life. (5:00) TAPE of Retiring Senator Bill Bradley of New Jersey, speaking with reporter Thomas Marzahl.
One of the more interesting primaries today is the race to replace Republican Dick Zimmer of New Jersey who is leaving his House seat with the hopes of beating Democratic Congressmen Robert Toricelli in the race for Bill Bradley's Senate seat. One of the candidates in the 12th Congressional District is a consumer advocate, Carl Mayer.
---