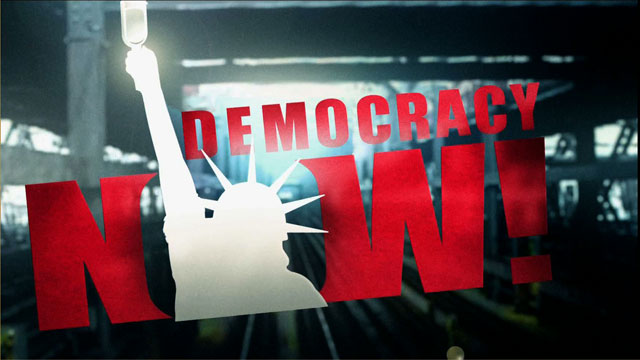 This is viewer supported news. Please do your part today.
Donate
Topics
---
Guests
Noam Chomsky
Professor of Linguistics at the Massachusetts Institute of Technology
---
Israeli Prime Minister Benjamin Netanyahu is in the U.S. this week where he met with President Clinton and addressed a joint session of Congress. Today, Netanyahu is in New York to meet with GOP Presidential candidate Bob Dole, Mayor Rudolph Giuliani and Governor George Pataki. Netanyahu has spent more time with American politicians than he has with Palestinian leaders — he has yet to sit down with Yasir Arafat. In Hebron in the occupied West Bank, Palestinian youths through stones and bottles at Israeli soldiers after Netanyahu failed to follow through set a date for withdrawing troops and asserted Israel's non-negotiable claims to Jerusalem.
---