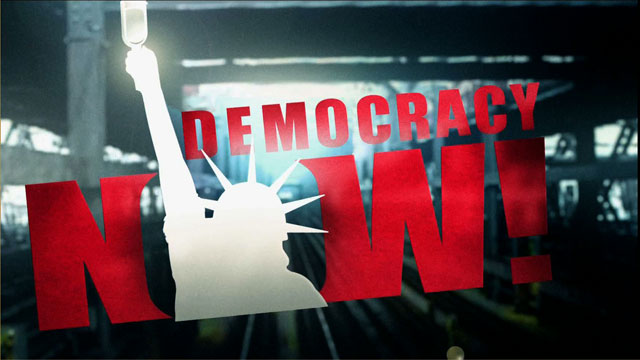 This is viewer supported news. Please do your part today.
Donate
Topics
---
Guests
Linda Thurston
Director, Program to Abolish the Death Penalty, Amnesty International USA. A member of the board of the National Coalition to Abolish the Death Penalty since 1990, she is now Vice- President of the Coalition's Board
Paul Cunningham
Member of the Steering Committee for Amnesty International's Death Penalty Event. He has held several leadership positions in Amnesty International's Irish section, and is a reporter for Ireland's national TV and radio station. Linda and Paul are speaking to us from Montgomery, Alabama, where they are participating in Amnesty International's Third Annual Conference on the Death Penalty
---
Today, tens of thousands of spectators will cheer the competitors at Atlanta's Olympic Stadium. Though, just 40 miles away from Olympic Stadium, more than 100 men sit on Death Row in a Georgia prison.
With the eyes of the world on Atlanta, a city promoting itself as the embodiment of Olympic ideas of human liberty and equality, next week Amnesty International will issue their newest report, entitled: The Death Penalty in Georgia: Racist, Arbitrary and Unfair.
---