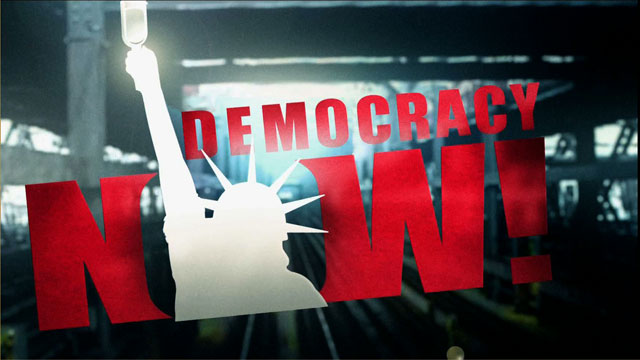 Media Options
Topics
---
Guests
Jim Demsey

Of the Center for National Security Studies
The Centennial Olympic Park re-opened today with heightened security and increased surveillance. The park had been closed since Saturday's pipe-bomb attack which killed one person and injured more than 100. In Washington, a federal law enforcement official says investigators are zeroing in several Americans as potential suspects. In light of this latest incident, and the bombing of TWA flight 800 over Long Island, President Clinton is calling on Congressional leaders to pass tougher anti-terrorism measures.
TAPE: First, this report from Pacifica's Don Rush.
ADDITIONAL TAPE: While much of the discussion about terrorism refers to Middle Eastern Islamist radicals, perhaps the greatest threat of terrorism on U.S. soil comes from U.S. citizens. Eight people in Seattle yesterday were charged with conspiring to build pipe bombs for a confrontation with the U.S. government or the U.N. Four of those arrested this weekend were identified as members of the anti-government Washington State Militia, the other four were members of the Seattle-based "Freemen group". Meanwhile, the FBI at the ATF are jointly investigating two bank robberies and diversionary bombings in Spokane, Washington that many believe are connected to white supremacists. The robberies are suspiciously similar to the back robberies and bombings committed in the 1980s by a racist Northwest terror group called the Order. Leigh Robartes form Pacifica station KUOI in Moscow, Idaho has this report.
---