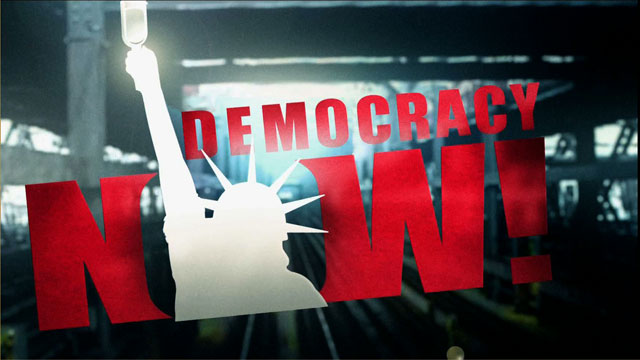 This is viewer supported news. Please do your part today.
Donate
---
Guests
Jonathan Turley
George Washington University Law Professor, specialist on environmental crimes Lead Attorney for Rocky Flats Grand Jurors
---
Tomorrow is August 9th, the 51st anniversary of the U.S. atomic bombing of Nagasaki. Toshihiko Sto is a survivor of that attack. For this Nagasaki Anniversary, we're taking a look at nuclear issues in this country and an unusual story about truth and justice and, perhaps, the American way. 18 jurors from the Rocky Flats Grand Jury are urging a U.S. district court judge to let them speak. Four years ago, the jurors wanted to bring criminal indictments against a justice department employee and Rockwell International, the contractor that runs the Rocky Flats Nuclear Weapons Facility in Colorado. But the Clinton Administration and Rockwell cut a deal to prevent any indictments from being handed down.
TAPE: Nagasaki bomb survivor Toshihiko Sto, speaking with Pacifica's Verna Avery Brown.
---