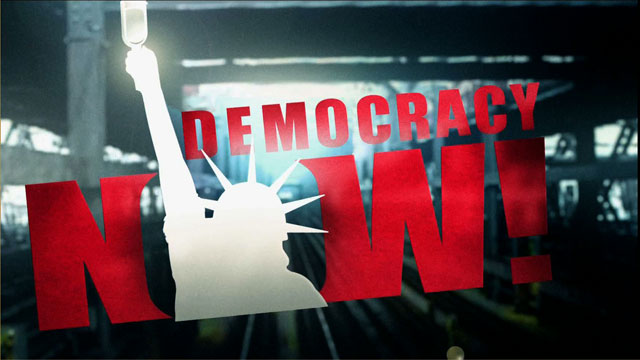 This is viewer supported news. Please do your part today.
Donate
---
Guests
STUART TAYLOR
A journalist who wrote a long piece in The American Lawyer detailing Paula Jones' allegations. He concluded that Paula Jones' case could not be simply dismissed as a right wing maneuver to discredit President Clinton. He also maintains that Paula Jones' evidence is stronger than that of Anita Hill when she leveled harassment charges against Clarence Thomas in 1991
---
Today, the Supreme Court considers the case of Paula Corbin Jones versus President William Jefferson Clinton. Paula Jones, a former secretary in the Arkansas Statehouse, filed a lawsuit three years ago alleging that then Governor Clinton sexually harassed her in a Little Rock hotel room in 1991. But the case before the Supreme Court today is not about President Clinton's alleged harassment. Rather, it focuses on whether a sitting president can face civil lawsuits.
---