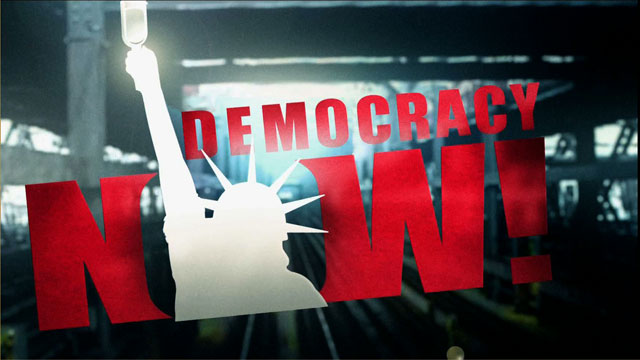 This is viewer supported news. Please do your part today.
Donate
---
Guests
Norman Finkelstein
The author of The Rise and Fall of Palestine and also Image and Reality of the Israel Palestine Conflict
Richard Falk
A professor of international law and policy at Princeton University
---
Last night, Israeli prime minister Benjamin Netanyahu and Palestinian leader Yasser Arafat finally agreed to a partial Israeli pullout of the west bank town of Hebron. The deal marks at least some movement in the long-stalled peace process, which has remained more or less blocked since right wing Likud Party leader Benjamin Netanyahu assumed power seven months ago.
But despite the accord, the mood in Israel was decidedly gloomy last night, and most analysts say that prospects for further movement in the peace process may remain elusive.
---